Services
Full valet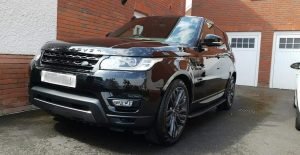 Exterior
Includes a complete wash and chamois, wheel arches are thoroughly cleaned, hand wax; panel by panel application, a thorough polish to restore its luster, all windows cleaned and the final touch; tyres fully dressed to restore that just-fitted-look.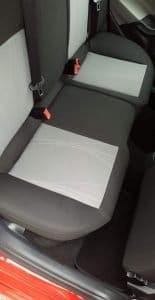 Interior
Includes wet shampoo cleaning of the carpets, mats and all seating surfaces and the roof lining, detailing all instruments and vents by hand. I can deal with spillages such as sick or urine, as well as cleaning interiors affected by smoke.
I can also just do one or the other; i.e Interior or Exterior only, the choice is yours!
Mini valet
This is particularly ideal for lease or hire car hand backs or that regular freshen up feeling, includes a deep dry vacuum inside, thorough cleaning of the dashboard, exterior is washed with wax additive (This is a very good product that beads up well), tyres dressed and windows cleaned inside/out.
T cut & buff
This is carried out on a 'panel by panel' basis as not all panels
on a cars exterior usually need a T Cut.
Just give me a call and I'll take you through it.
Deodorise
This is a must for all those food and drink or heavy saturday night spillages!
I use a deodorising 'bomb' that literally goes off in your car interior and is left to work it's magic.
It works by killing the bacteria in the spillage thus removing any unpleasant odours. I do a full wet shampoo to complete the job.
Lifeshine
The Autoglym LifeShine system offers a unique and realistic opportunity to keep your car in top condition for as long as you own it, up to ten years. Specially treated surfaces maintain appearance to give miles of pleasure and retain re-sale value.
With Autoglym LifeShine you can drive away confident in the knowledge that your new car has been prepared using one of the finest products in the world. And with a complementary LifeShine Care Kit, ongoing conditioning is assured.
Benefits of the Autoglym LifeShine system will continue for as long as you own your car, enhancing pride and pleasure of ownership and future value.
LifeShine is currently available only in UK and Ireland through authorised stockists.
The value of your car in years to come can depend greatly on cosmetic condition The Autoglym LifeShine system is unique in taking long-term care of the cosmetic condition of your new car.
The way your car is cared for, from day one, will have significant influence on maintaining its long term, top condition and maximum re-sale value. It makes sense to ensure that both your investment and pleasure of ownership are properly safeguarded.
Under the Autoglym LifeShine system special care is taken to prepare your car to the highest standards.
From bumper to bumper, inside and out, the finest Autoglym treatments are used to prepare your new car for delivery to you in pristine and protected condition.
Supremecoat
Unlike other car paint protection products, Lifeproof from Supremecoat only needs one treatment. Comparing Wax or polymer protective solutions our nano-ceramic coating will not wash away or break down over time and bonds permanently to the car paintwork, making it the most durable car paint protection product on the market today.
Ceramic car paint protection has Super Hydrophobic qualities meaning it will offer superior protection and any liquid that comes into contact with your car will just bead up and roll off, along with dirt and grime. Lifeproof also has protection benefits from environmental contaminants including initial bird lime, tree sap and road tar.
Our interior product offers the same super hydrophobic qualities to your car's fabric and upholstery. Any liquid which comes into contact with fabric, will simply just roll off the material making it easier to clean.
Vehicle Paint Protection

– Paint Fading
– Loss of Shine
– Acid Rain
– Bird Droppings
– Tree Sap
– Insects
– Hard Water Stains
– De-icing Materials
 Vehicle Interior Protection

– All Consumable Food
– Coffee
– Chewing Gum
– Make Up
– Crayons
– Blood & Urine
– Pet Waste
– Vomit
Seasonal Services
Full valet 4 times a year, with quicker services in between for quick washes.